For our customers in the USA, we offer an installment option with ShopPay provided through Affirm (zero interest), or a long-term financing option also with Affirm (with interest). If you live outside the USA, we offer installment payments through Partial.ly.
ShopPay Installments through Affirm
You may pay off your purchase in installments with no interest. Continue through checkout with ShopPay and select "Pay in installments" under the payment option section.

The financing is provided by Affirm, and payment terms range from 12 to 36 months, based on order value:
$200-$699.99 – 3, 6 or 12 months
$700-$1,699.99 – 3, 12 or 18 months
$1,700-$17,500 – 6, 12 or 36 months
$3,000-$10,000 – 36 months
There is no additional fee to utilize the financing option, however Affirm will charge an interest rate of 10% to 30% depending on your credit. To determine eligibility, Affirm performs a soft credit check which does not impact your credit.
To choose the financing option at checkout, be sure to follow these instructions:
If you would like to see if you are pre-qualified, click the link as shown in the screenshot below, which appears on the product page for any item over $200.

---
During checkout, select the Affirm payment option as shown below.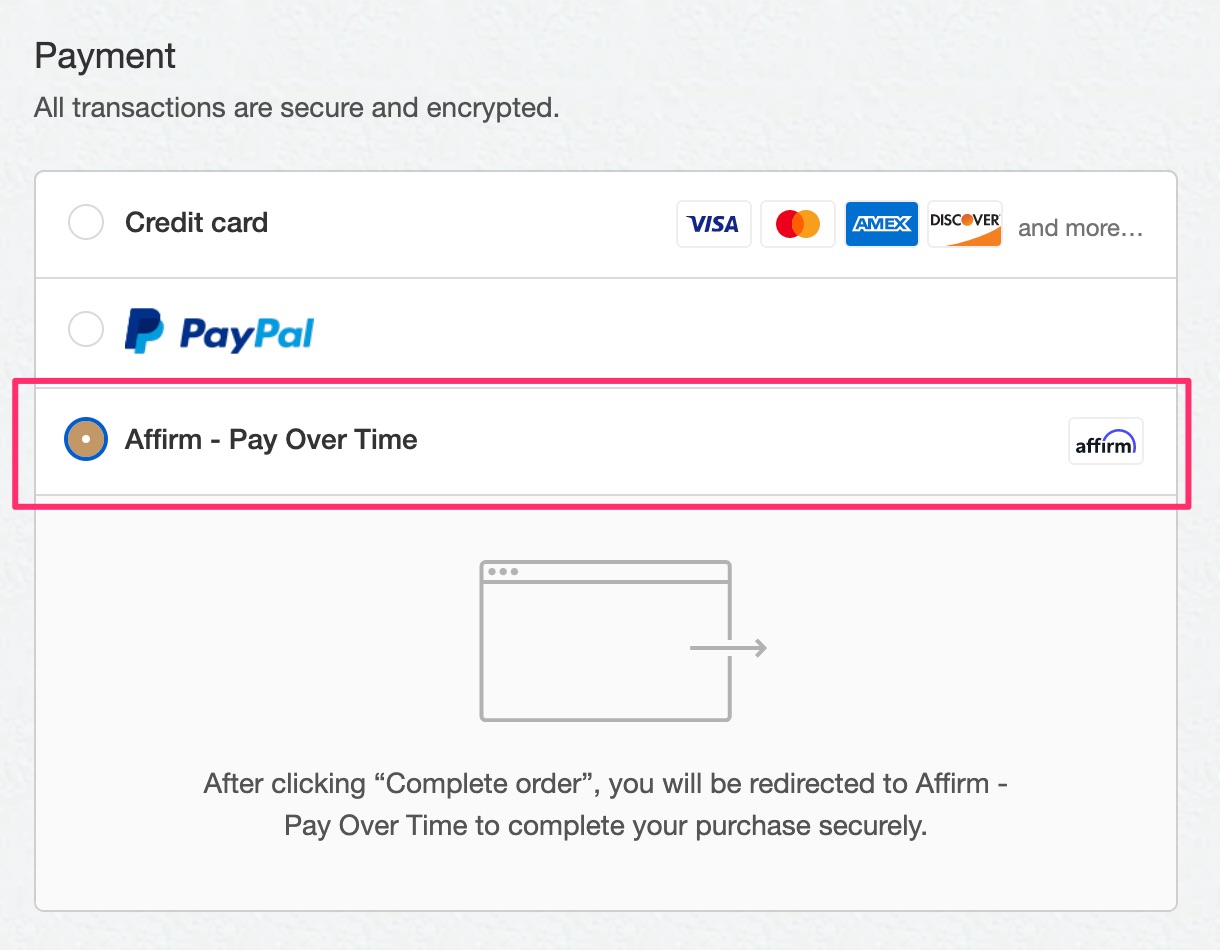 If your payment option defaults to ShopPay, then click the arrow to the right of "Card", and click the "Alternative payment methods" link.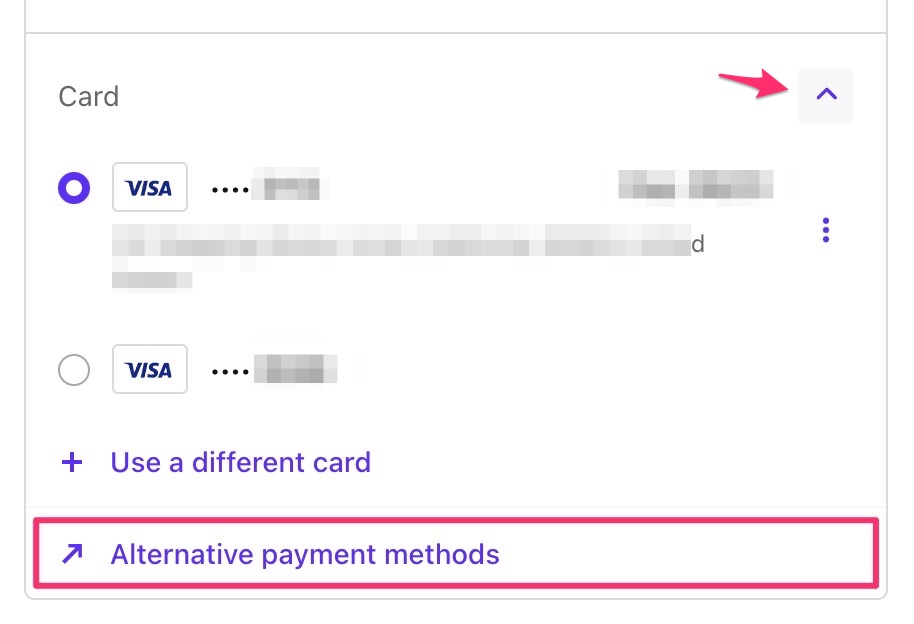 ---
You will then be redirected to Affirm where you should follow the steps to complete your checkout.
---
Managing your Affirm account
See all of your purchases in one place, pay any open balances and much more in the Affirm app. You can also log into your Affirm account at https://www.affirm.com/user/signin. If you need any help, contact Affirm Support.